Using the map below, click your pointer on the area you are interested in. It will take you to a map for that County. For a listing by County or District Name, click here.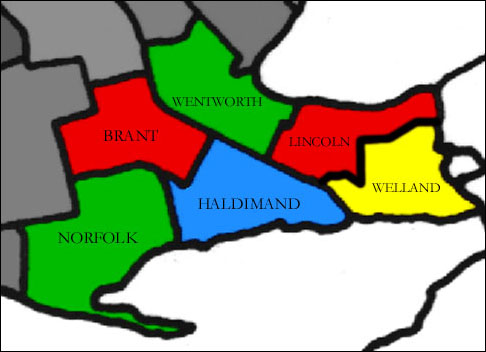 Based on a map a drawn by William Fraser, UE for the book:
Genealogy In Ontario: Searching The Record, 3rd edition
Written by: Brenda Dougall Merriman, CGRS, CGL
Printed 1996, by the Ontario Genealogical Society.