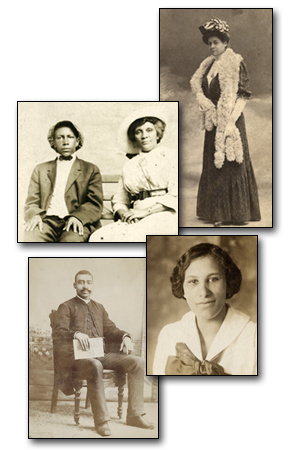 The Archives of Ontario holds many records relating to Black people and Black histories in the province. For an introduction to these records, explore the online exhibits listed below. There are also educational workshops for teachers, and a wide variety of
resources for researchers.

Because of past collecting practices and the history of record creation in Ontario, many records that document Black histories were created by members of the historically dominant European/white societies in the province. These collections of records sometimes include language that is outdated, offensive, and harmful. The historical record reflects the attitudes and perspectives of those who created them.
To address harmful archival descriptions, the Archives of Ontario is revising descriptions with outdated and offensive language.This work involves research, consultation, and the addition of community preferred terminology in our descriptive practices. We add respectful language to minimize harm, while still maintaining the original language that appears in the records to accurately convey historical attitudes and preserve the context in which the records were created. In doing so, we aim to better support research into the lives and experiences of Black people in Ontario. Our hope is that, in sharing these records and their context, we provide an accurate representation of the province's history, encourage critical assessments of our records, and spark scholarship.
Search for records about Black people in our catalogue using keyword terms such as:
Slave/Enslaved/Captive
Fugitive from slavery
Freedom seeker
Self emancipated
Slavery
Black/Black Ontarians