The exact cause of the fire was never determined but it levelled nearly 20 acres of land and over 5,000 jobs were lost, at least temporarily.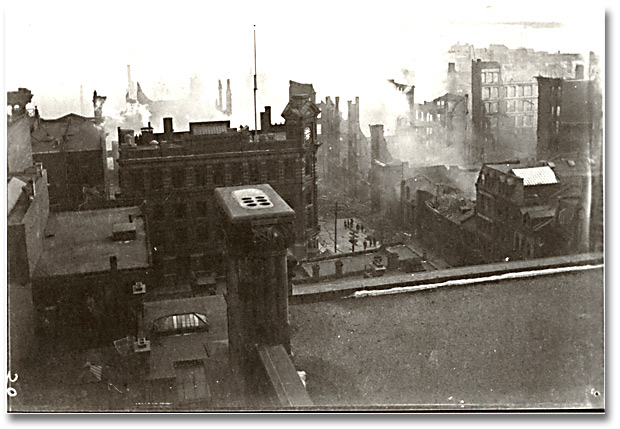 Click to see a larger image
[Toronto, [1904], (detail)
Alexander Thurtell Brown fonds
Black and White Photograph
Reference Code: C 302-3-0-44S 15008
Archives of Ontario, I0016404
Fire fighters and equipment from many other communities answered the call for help and continued to arrive throughout the night from places as far away as Hamilton, Buffalo, Niagara Falls, Brantford, London and Peterborough.
In total, over 250 firefighters helped fight the blaze and used between 9.5 and 11 million litres of water (between 2 and 2.5 million gallons) of water. There were five injuries, including Fire Chief John Thompson who broke his leg in a fall. Fortunately, no lives were lost but the fire, which lasted less than 9 hours, dealt a serious blow to the commercial heart of the city.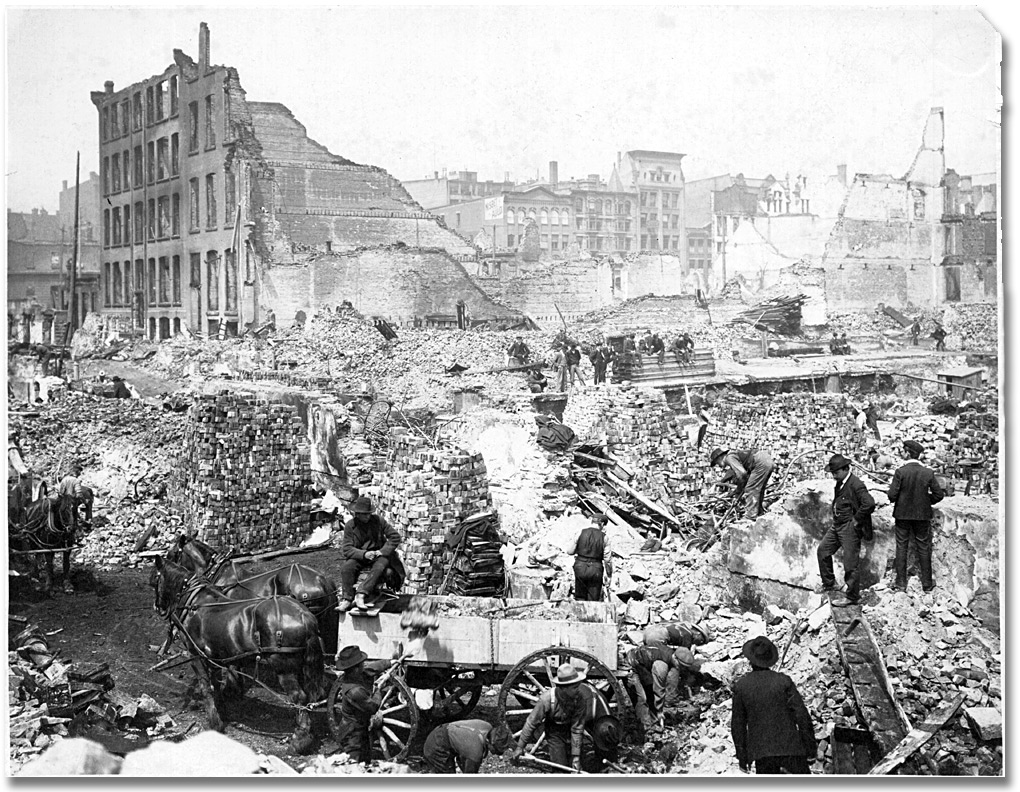 Click to see a larger image
Front Street after the Toronto Fire, April 19, 1904
Photographer unknown
Black and white print
Edwin C. Guillet collection
Reference Code: F 2178-1-0-22, S 5198
Archives of Ontario, I0006700