List of traded goods, in Mémoires de l'Amérique septentrionale ou suite des voyages de Mr Le baron de Lahontan dans l'Amérique septentrionale (…). [Page 71]

Back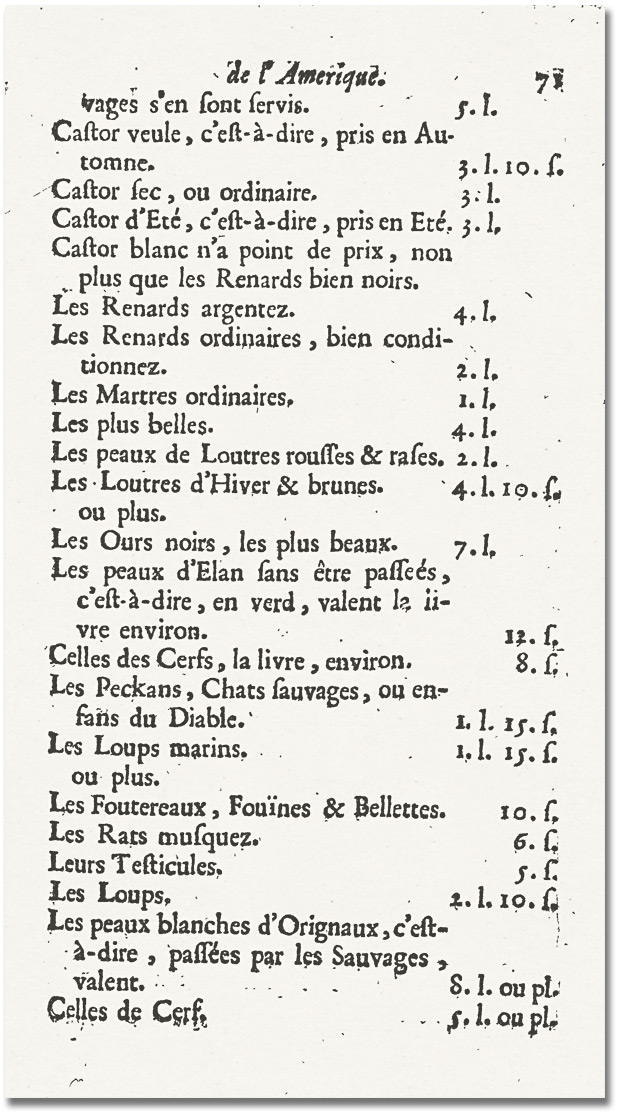 List of de Mr Le baron de Lahontan dans l'Amérique septentrionale (…).
La Haye, Frères Honoré, 1704, p. 69-72.
Archives of Ontario Library, 971.01 LAH.
Images reproduced with permission from Early Canadiana Online (http://www.canadiana.org/eco/index.aspx) ,
produced by the Canadian Institute for Historical Microfreproduction.

Click here to see page: 69, 70, 71, 72, of the trade list.



Back