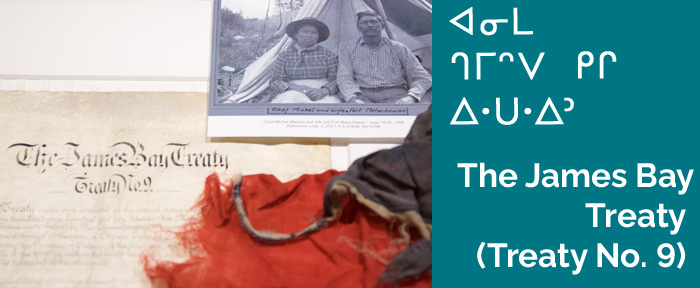 The James Bay Treaty - (Treaty No. 9) is an agreement between Ojibway (Anishinaabe), Cree (including the Omushkegowuk) and other Indigenous Nations (Algonquin) and the Crown (represented by two commissioners appointed by Canada and one commissioner appointed by Ontario). The treaty, first entered into in 1905-1906, covers the James Bay and Hudson Bay watersheds in Ontario, about two thirds of the province's total landmass. The treaty embodies the nation-to-nation relationship between First Nations and the Crown.
This exhibit explores different interpretations of the James Bay Treaty, the background behind the treaty's creation and its impact on Indigenous communities, and the role that archival records and other forms of memory have come to play in the story of Treaty No. 9.
A treaty is a formal agreement between two or more nations about sharing the land and resources, and living together in peace and in friendship. Treaties between Indigenous peoples and the Crown are solemn agreements that set out promises, obligations, and benefits for both parties. Treaty and Indigenous rights that flow from such agreements are constitutionally recognized in Canada.
Ontario is covered by more than 40 treaties and agreements with Indigenous communities.
What treaty land do you live on? Click here to find out!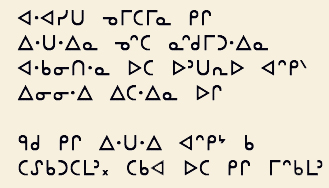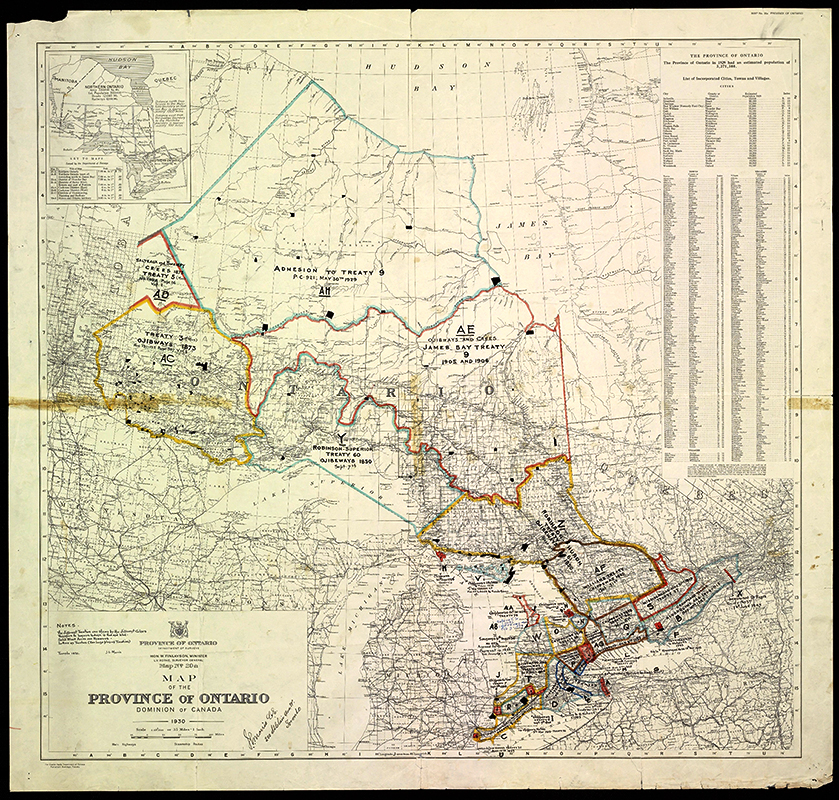 Click to see a larger image
Map of the Province of Ontario: Dominion of Canada, including notes on treaties by J.L Morris
, 1930-1931
J.L. Morris family fonds
F 1060-1-0-51
Archives of Ontario, I0030958
The Archives of Ontario holds one of two original copies of the James Bay Treaty document from 1905-1906, and the signed document for adhesions made to the treaty in 1929-1930. Along with the written agreement, treaty commissioners made oral promises to the Anishinaabe and Omushkegowuk.
This exhibit replaces an older exhibit created for the centennial of the treaty in 2005 by incorporating Omushkegowuk perspectives on the treaty, integrating recent archival developments, and showcasing how the Archives of Ontario has made the written treaty document accessible to signatory communities. It is part of a larger mission of reconciliation and de-colonization of Euro-Canadian institutions within the archival profession and the heritage sector across Ontario and Canadian society in response to the 2015 Calls to Action of the Truth and Reconciliation Commission (TRC).
The Archives of Ontario has also created education resources that complement the exhibit.
The Archives of Ontario is grateful to Mushkegowuk Council and Queen's University Archives for their collaboration on this exhibit. 


This exhibit has been prepared for the general public for informational and educational purposes only, and does not necessarily represent the views of the Government of Ontario. It is not intended to reflect the Government of Ontario's legal interpretation of the treaty, nor constitute a limitation on Ontario's rights.
| | |
| --- | --- |
| | This exhibit has been prepared for the general public for informational and educational purposes only, and does not necessarily represent the views of the Government of Ontario. It is not intended to reflect the Government of Ontario's legal interpretation of the treaty, nor constitute a limitation on Ontario's rights. |
In this Exhibit -