Materials featured in our workshops have strong connections to Ontario's Social Studies, History and Geography, and Canadian and World Studies curricula—but educators teaching any subject, from the humanities to the sciences, are welcome and encouraged to book a session!

All workshops are free, run by experienced educators, and connect directly to the Ontario curriculum. Learn how to book a session below.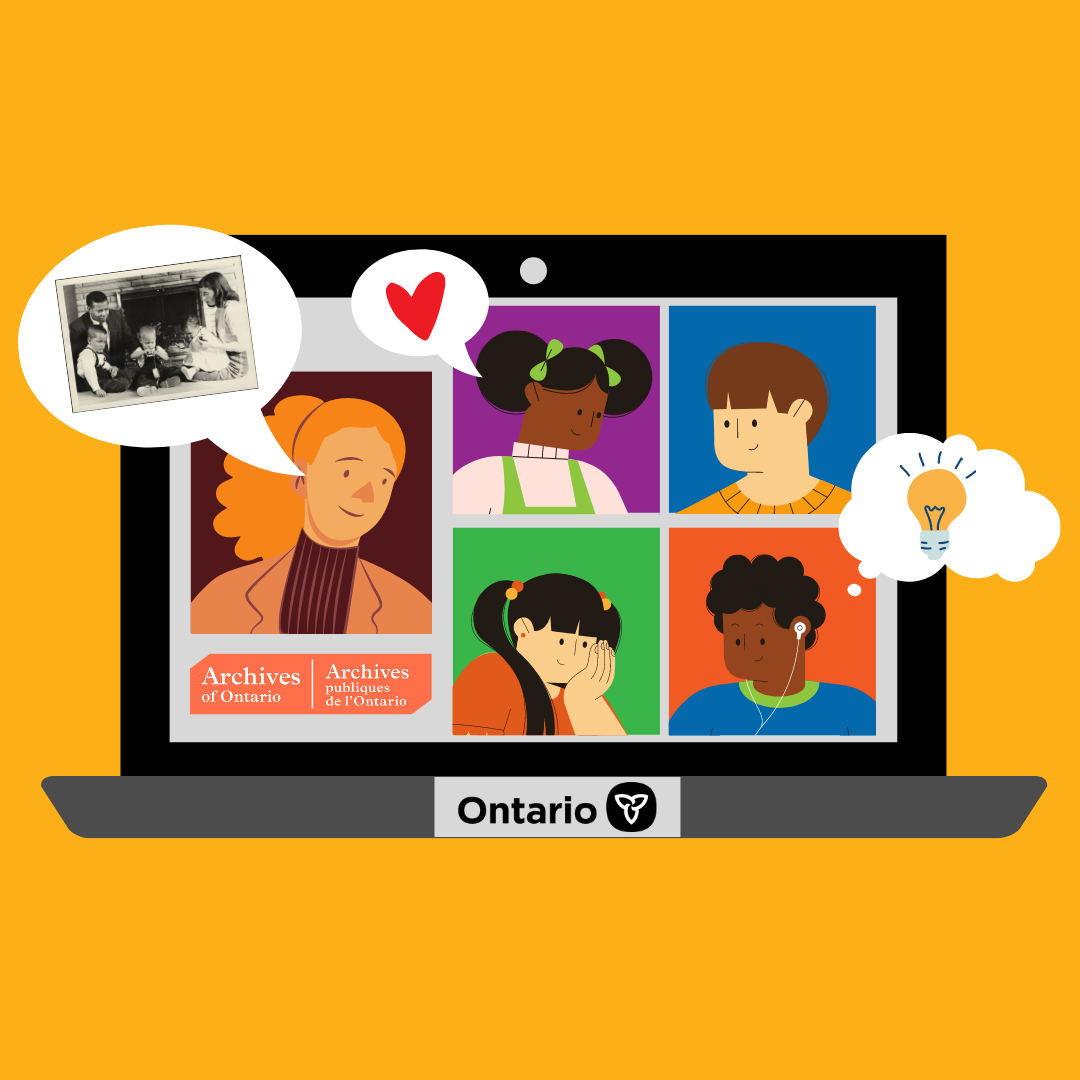 Archives Adventure: Exploring the Fur Trade
Grades: 5 & 7
Session Length: 2 hours
Max class size: 30
Available Tuesdays between 9 am – 1 pm
Summary: In this field trip students will have the unique opportunity to engage in a behind-the-scene tour of the Archives, and learn about how the Archives of Ontario is preserving our past. Students will also take part in an interactive fur trade board game developed at the Archives. Students will immerse themselves in the world of the fur trade, gaining insights into the lives of traders as they navigate challenges and make decisions. A brief discussion will be held after the game to consolidate the learning. By combining hands-on experiences with historical exploration, this field trip offers an engaging way to learn about Canada's past, encouraging students to become active participants in their learning journey.
Please Note: Workshops are currently only being offered in English

Learning with archives: historical perspectives
Session length: 45-60 minutes
Grade level: Intermediate (7-8)

Summary: This virtual session builds on students' understanding of primary sources, using archival materials to support their analysis of different perspectives and layered experiences from the past.
In this session, students will:
learn about the role played by archives as a research tool, both online and in-person
analyze primary sources from the archival, art, and/or library collections
practice formulating questions about archival materials
practice gathering and organizing information and evidence from primary sources
take a virtual tour of the Archives of Ontario (optional)
Learn how to book a session below.
Note: this session can be customized to connect directly to a specific topic or unit; please ask about tailoring your session when emailing reference@ontario.ca .


To book a virtual program for your students, please email reference@ontario.ca.
Please note: your workshop is not finalized until you have received a written booking confirming from our education team.
In order to offer an optimal workshop experience for all participants, we ask for a maximum of 30 students.

Reservations must be made at least 1 week (7 days) before your preferred date and is subject to availability.

If for any reason you are unable to attend your session, please inform Archives staff as soon as possible.

Virtual sessions can be offered wherever your class meets; our educators will join your group on whatever platform you already use. If necessary, the Archives of Ontario can set up a virtual session using Microsoft Teams.

For general questions relating to classes and teaching, please email us at reference@ontario.ca.