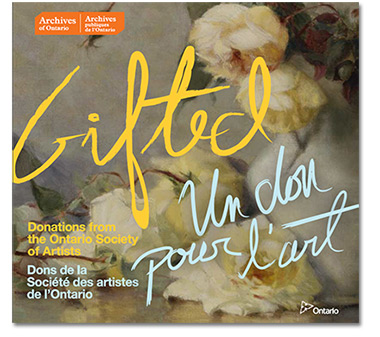 The Archives of Ontario launched our first-ever fine art show on April 26, 2012. Gifted: Donations from the Ontario Society of Artists showcased the OSA's generous 2007 donation to the Government of Ontario Art Collection.
Dynamic and contemporary, the 39 works were given by 37 OSA members. They include watercolours, oils, acrylics, photographs, and drawings, representing a wide variety of subject matter and styles.
The OSA has a long and impressive history of encouraging, supporting and promoting the province's visual arts community. Founded in Toronto in 1872 by seven artists, the Society's progressive aim was to provide better public access to art and art education. Its first exhibition was held a year later, featuring 252 works by 22 artists. Over 5,000 people attended.
A strong link was created between the Society and the provincial government at that exhibition, when the government made some of its first art purchases there. Well over two hundred years later, works from the OSA are finding homes in the Government of Ontario Art Collection. And the recent donation displayed in our exhibit has served to strengthen and revitalize the historic connection.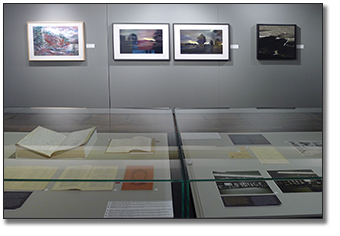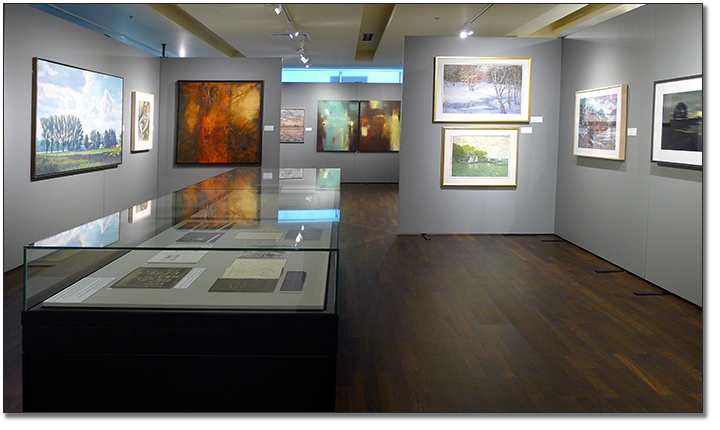 Gifted was curated by the Archives' own Outreach Officer Stewart Boden and ran until October 12, 2012 in the Helen McClung Exhibit Area at the Archives of Ontario. The Archives is open Monday to Friday, 8:30 a.m. to 5:00 p.m., Tuesday and Thursday to 8 p.m. and Saturday, from 10 a.m. to 4 p.m. For more information about the Ontario Society of Artists, visit our online exhibit The Ontario Society of Artists and the Government of Ontario Art Collection. For information about our current gallery exhibit click here.