Boating to the ballgame
For decades, fans have filled sports facilities in Ontario to see and hear the game first hand. Many of these sports venues no longer exist.
Hanlan's Point Stadium was home to the Toronto Maple Leafs baseball team from 1897 to 1910, when fans took a ferry or their own boats across to the islands to cheer on their team. In 1910, the team moved to a new stadium on the island, where Babe Ruth hit his first professional home run on September 5, 1914.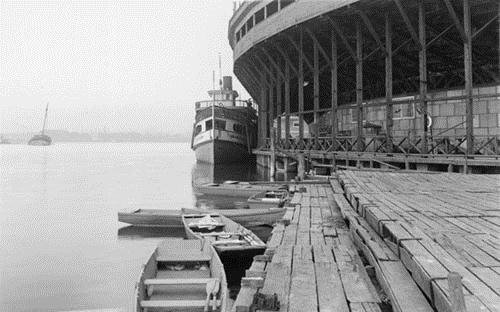 Click to see a larger image (31.0 KB)
S.S. Jasmine in the shadow of the baseball stadium at Hanlan's Point, Toronto Island, August 12, 1927
Rowley Murphy fonds
Reference Code: C 59-3-0-50
Archives of Ontario, I0014001