Video Resources for Teachers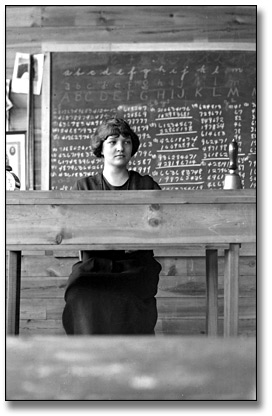 On March 11, 2014, the Archives of Ontario hosted a special one-day conference for teachers, with presentations focusing on the 2013 revised History, Social Studies, and Canadian and World Studies curricula. The event also featured presentations by Governor General award-winning teachers, cartoonist Scott Chantler, and a behind-the-scenes tour of the Archives of Ontario. This conference was sponsored by Canada's History.
Recorded excerpts from each presentation are available to view below - click to watch and learn how archival records can bring the thrill of discovery to your classroom!
Director of Programs Joel Ralph outlines the publications and initiatives of Canada's History, with special emphasis on the Governor General's History Award programme and past award recipients.
Teacher Diane Vautour of Loretto College (Toronto Catholic District School Board), discusses successful classroom lesson plans and activities, and reflects on the impact of winning the Governor General's History Award for Excellence in Teaching on her teaching practice.
Senior Coordinator, Educational Programming & Exhibitions Dr. Samantha Cutrara discusses the use of primary sources held by the Archives of Ontario throughout the inquiry process, and the integration of archival resources into lesson plans.
Neil Orford, Head of the Canada & World Studies Department at Centre Dufferin District High School (Upper Grand District School Board) and a recipient of the Governor General's History Award for Excellence in Teaching, discusses the development, delivery, and impact of the Battlefields Tour Partnership & Project with the Dufferin County Museum & Archives.
Cartoonist and author Scott Chantler discusses his latest work, Two Generals, and talks about his experiences in turning archival records into an interesting and engaging narrative.
Email Alison.Little@ontario.ca, our Senior Coordinator of Education, for more information or complete a Booking Request Form [ PDF] to book a workshop.