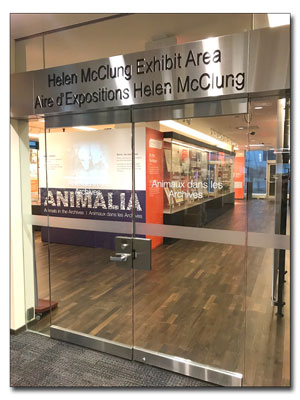 The move to a purpose-built home has allowed the staff to preserve, promote, and showcase the Archives' collection like never before. The Helen McClung Exhibit Area has carefully controlled temperature, humidity and light levels, allowing members of the public to view exhibits that incorporate the display of original records.

The Exhibit Area has been designed for maximum flexibility, with movable cases and temporary gallery walls. This allows us to safely display many formats of archival records, framed artworks, and three-dimensional objects.
Entrance to the Exhibit Area is free to the public during Archives of Ontario business hours:
Monday, Wednesday and Friday from 8.30 a.m. to 5 p.m.
Tuesday and Thursday from 8.30 a.m. to 8 p.m.
Saturday from 10 a.m. to 4 p.m.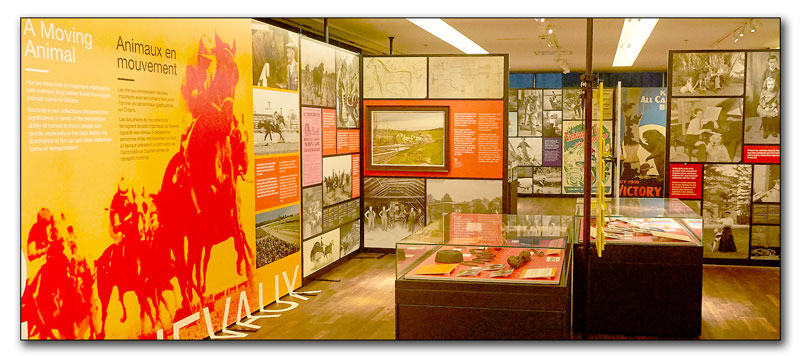 The Archives of Ontario's next exhibit, ANIMALIA, will open in December 2018. Please stay tuned for more information!
The Helen McClung Exhibit Area is named for the first woman in Ontario who, upon her appointment as acting Archivist of Ontario, achieved deputy minister status. She served from 1939 to 1950.

McClung enjoyed connecting students to historical documents, and in 1947, she initiated an innovative travelling exhibit that toured schools in the province.