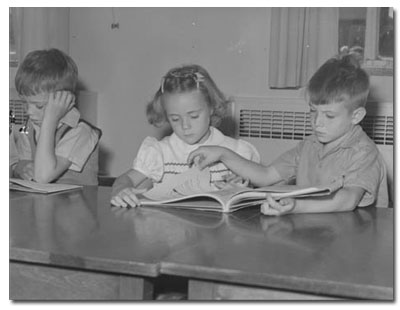 This workshop will introduce your students to using primary sources to gather evidence and make conclusions. Using materials from three different collections, students will look at primary sources from the 1790s and 1830s, take notes about what they see, and use these notes to communicate and draw conclusions about the past. With hands-on instruction that appeals to kinesthetic and visual learners, students will leave with a greater appreciation of what can be learned by exploring primary sources. Students will also be able to go on a behind-the-scenes tour of the Archives of Ontario and see our Reading Room, Preservation Lab, and archival vaults.
This workshop aligns with the
Students will be involved with different components of the Inquiry Process by:
Formulating questions
Gathering and organizing information, evidence, and/or data
Interpreting and analysing information, evidence, and/or data
Evaluating information, evidence, and/or data and drawing conclusions
Communicating findings
To book an onsite visit, complete a Booking Request Form [PDF] and a member of our team will get back to you to confirm details.