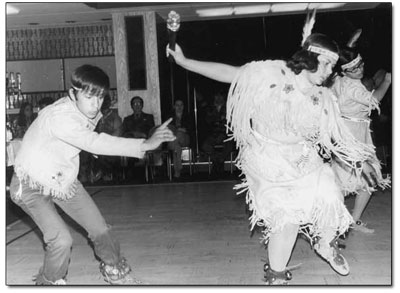 This hands-on workshop will take your students from the research question to the archival records that can answer, as well as provoke new questions. By modeling the research process, this workshop is intended to help your students become familiar with archives, reading archival descriptions, and judging the significance of one record over another – all skills that will help them with their own research in the future. Material for this workshop can be chosen by the teacher in advance; options include: World War I letters, women working in World War II, and post-War work of the Ontario Human Rights Commission. The workshop also includes a behind-the-scenes tour of the Archives of Ontario where students will be able to talk with Archives staff and see archival work in action.
This workshop aligns with the
Students will be involved with different components of the Inquiry Process by:
Formulating questions
Gathering and organizing information, evidence, and/or data
Interpreting and analysing information, evidence, and/or data
Evaluating information, evidence, and/or data and drawing conclusions
Communicating findings
In a travelling format, with a 60-75 minute time frame, students will get a PowerPoint introduction to the Archives of Ontario and a demonstration of the search process on our website. If time allow, students will get a chance to use Primary Source Records to respond to a research question.
For teachers interested in students conducting their own research in the Archives of Ontario's Reading Room, we offer a three step process to facilitate this:
An "Advanced Primary Sources" workshop at your school to introduce your students to the process of doing archival research
Email communication prior to visit ensuring records  are available for your visit
Introduction to the Reading Room and reference services during the scheduled visit
Email Alison.Little@ontario.ca for more information
To book an onsite visit, complete a Booking Request Form [PDF] and a member of our team will get back to you to confirm details.