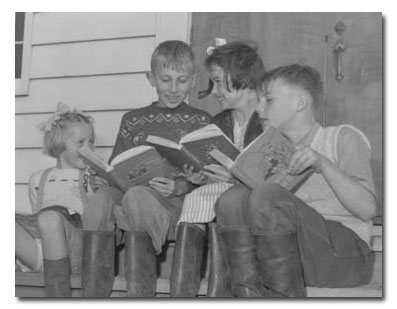 Primary sources allow historians to learn about the past and make a claim for how things may have been. In this interactive workshop, students will take on the role of historian and look at primary sources that can separate fact from fiction in making a historical claim. In a hands-on activity, students will collect, analyse, and evaluate evidence that proves or disproves something 'somebody told them' about the past. Appropriate and accessible to all learners, this workshop can use general archival sources or archival sources related to War of 1812. Students will end their workshop with a behind-the-scenes tour of the Archives of Ontario that includes the Reading Room, Preservation Lab, and archival vaults.
This workshop aligns with the
Canadian and World Studies curriculum for Grade 10 (Applied and Academic)
Students will be involved with different components of the Inquiry Process by:
Formulating questions
Gathering and organizing information, evidence, and/or data
Interpreting and analysing information, evidence, and/or data
Evaluating information, evidence, and/or data and drawing conclusions
Communicating findings
To book an onsite visit, complete a Booking Request Form [PDF] and a member of our team will get back to you to confirm details.