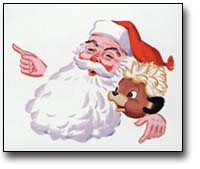 Examples of Early Eaton's Television Commercials


Eaton's was quick to explore new ways of promotion and began advertising on television in the early 1950s.
To view video clips of two of their early commercials select a file size below depending on the speed of your internet connection and the player application installed on your computer. The image quality will depend on the file size. Also, please keep in mind that the original material from which these clips were taken is very old and the image quality has suffered somewhat over time.