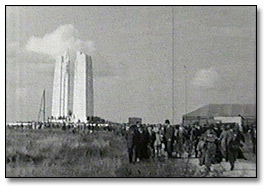 The Canadian National Vimy Memorial was built on the site of the great Canadian victory and stands as a tribute to all who served Canada in battle and risked or gave their lives in World War One.
The monument was designed by Walter Allward (1875-1955), one of the most important Sculptors in Canada in the early part of the 20th century. Born in Toronto, Allward started his career as a draughtsman working with an architectural company. But he was soon sculpting professionally.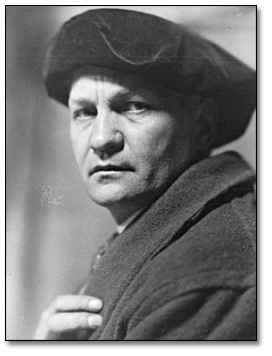 Walter S. Allward, R.C.A., 1930
M. O. Hammond
Black and white print
Reference Code: F 1075-12-0-0-2
Archives of Ontario, I0007769
His first commission came when he was 19 years old and was for the figure of 'Peace' for the North West Rebellion Monument at Queen's Park in Toronto.
Subsequent commissions included portrait monuments that included (the Simcoe Monument (1896?-1903), Sir Oliver Mowat (1899?-1905) and J. S. Macdonald (1907-1909), all at Queen's Park. In addition he created the South African War Memorial on University Avenue in Toronto and the Baldwin-Lafontaine Monument on Parliament Hill in Ottawa.
His most notable early success was the Alexander Graham Bell Monument (1908-1917) in Brantford, Ontario.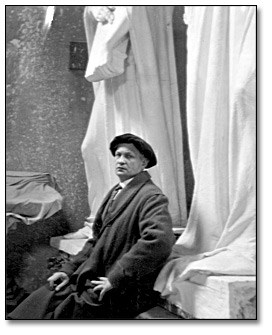 Walter Allward in studio, May 1922
M. O. Hammond
Black and white negative
Reference Code: F 1075-16-0-0-190
Archives of Ontario, I0014613
The Vimy Memorial was the most important work he created and it took 11 years and $1.5 million dollars to complete. Designed in the early 1920s, construction started in 1925 and was completed in 1936.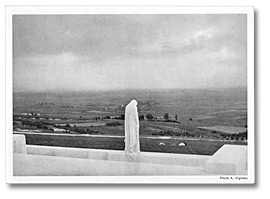 Weeping Woman Statue at the Vimy Memorial
A. Vigneau
Postcard
John F. Mould fonds
Reference Code: F 954
Archives of Ontario, I0024381