Herbert Ariss was born in Guelph, Ontario in 1918. He studied at the Ontario College of Art. In 1961, Ariss received a Canada Council grant and went to study in England where he was influenced by the work of Picasso and Henry Moore.

The artist's work in painting and sculpture, often representational, tended towards surrealism in the late 1960s.
A member of the Canadian Society of Painters in Water Colour, the Canadian Group of Painters, the Ontario Society of Artists, the Royal Canadian Academy of Arts and the Canadian Society of Graphic Artists, Ariss was later the Head of the Art Department at Beal Technical School, London, Ontario.
The white relief shown here achieves an effect of textured snow, with the suggestion of a fantasy-world devoid of gravitational pull. It is made of styrofoam and plaster coated in white gesso.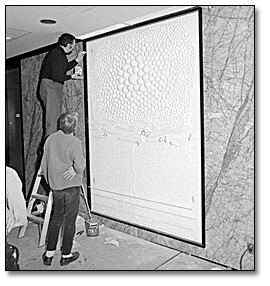 Herbert J. Ariss working on his piece, Untitled, during the installation, 1968
Black and white photograph
Government of Ontario Art Collection
Archives of Ontario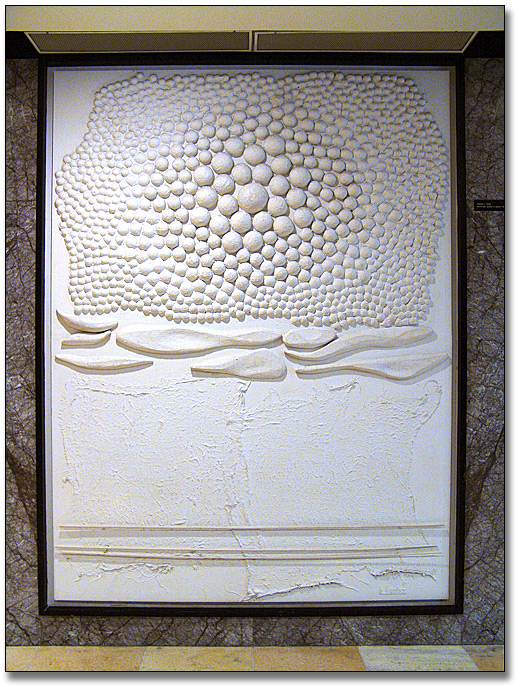 Click to see a larger image (827K)
Untitled, 1966-68
Herbert J. Ariss
styrofoam, plaster, gesso, cotton cloth, on welded rods
Government of Ontario Art Collection, 619780